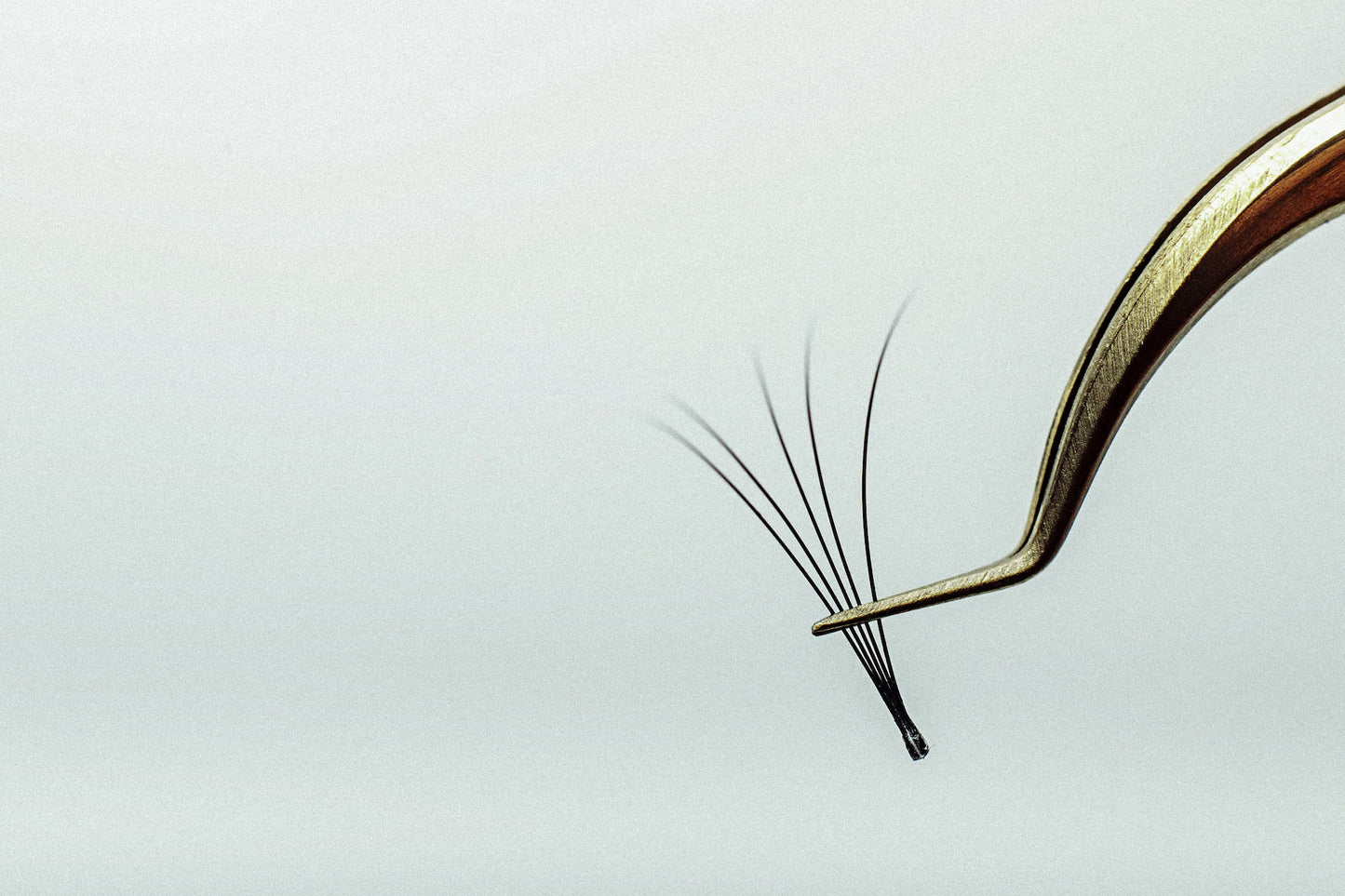 Eyelash Extension Training Courses 101
Congratulations on deciding to enter into a booming business that is sure to stretch you in ways you never thought possible, and at the same time create a great business that you can do from home and work around your schedule. But knowing what course to take to begin is an individual decision you must make that depends on a few key things
You have decided you are going to take on the Eyelash Extension world by taking a Lash Extension starter course... now what?
Congratulations on deciding to enter into a booming business that is sure to stretch you in ways you never thought possible, and at the same time create a great business that you can do from home and work around your schedule. But knowing what course to take to begin is an individual decision you must make that depends on a few key things.  Hopefully I can help shed some light on what those main decision points should be and save you both time and money by doing so.  
1) How Much Do You Already Know About Lash Extensions?
What course you decide to take depends a lot on how much technical information you already know.  Wearing eyelash extensions- even if it has been for a long time- is like driving a car for a long time, then thinking you can be a mechanic pretty easily. (Ok- maybe not exactly the same, but you get my point.)  Eyelash Extension Application requires a certain level of knowledge about things such as sanitation, product offerings and how each different product or lash type can help or hurt your client's lashes.
Basic understanding on the biology of lash growth- as well as many other important strategic methods for lash application. Some of the scariest situations I have personally had to fix came from self-proclaimed "lash artists."  So let's start off with the obvious fact that you NEED to get trained by someone who has done lashes for a very long time.  Just like anything, your goal should be to become the best you can in your chosen field. You cannot do that if you are unwilling to INVEST in yourself.
If you know a lot of the technical stuff and have shadowed a lash artist already, or if you have taken a beginner's course that was an overview (like our free training course that comes with the starter kit) then you are ready to take a LIVE training with a credible company.  This could be a beauty school in your area, as they always have in person options and spend a lot of time with you.  But there are many options- some of which we will go over in the next section.
2) In Person or Virtual?
To my last point- there are MANY options. Whenever possible, I recommend in person trainings. There is only one or two situations where I advise otherwise. In fact, I have created a virtual training for those who think they want to do eyelash extensions- but don't want to drop $2000 to find out if it is right for them, only to find out they don't love it, or aren't good at it.  Sadly, I created the course because I saw way too many people spend a lot of money to jump right in, and it simply wasn't what they thought or dreamed it would be.  The best example I can think of happens often with professionals like Dentists, Accountants and Doctors.  They go to school to become a Dentist- but when they get out of school, they realize they have actually signed up to be a marketer and an accountant as well just to GET and KEEP their business.  Learning to do lashes is the first step, so if you want to see if you are cut out for it- I built this course just for you. 
You do need to buy the products in the form of a starter kit- but you would have to do that either way. Hopefully you like the course and want to pursue a lash extension career.  If not, you are only out the cost of the kit.  
The only other scenario I would recommend an online course is if you were already very familiar with lashing, and you just needed to get a refresher, or you lived very far away from any credible in person training, AND you planned to get to one eventually but just couldn't wait to get started.  Eyelash Extension Training Courses are great, but make sure you compare and contrast instructor's experience, if you get a certificate of completion, and make sure they cover a wide range of knowledge base so that you can leave feeling confident applying lashes.  Also, make sure you have the ability to re-visit the training once you complete it.  I recommend buying an actual physical manual as well if offered.
In person is by far my most highly recommended training.  However, make sure you have basic information on what this job entails.  I provide a few basic questions you need to answer for yourself that I think are critical before dropping money on a Lash Extension training or course. 
3) Ask Yourself These Important Questions BEFORE you Sign up for a Lash Extension Course:
Are you a detailed oriented person? Lashing is tedious and repetitive. You need to pay attention to detail. If you are not naturally inclined to be detailed and particular in your work, lashing is NOT for you.
Do you have the confidence to make strong recommendations, and even deny clients services if it would do damage to their natural lashes?  Like any profession, you will need to set boundaries and understand what is good for your client regardless of what they "want."  This doesn't happen often, but you will run into it.
If planning on working from home, do you have a room (or large, quiet space) you can dedicate to your lash extension products and services? Surprisingly, there are some who never consider that there is competition out there, and if your clients come into your space and it is loud and uncomfortable, they will not stay a client for long unless the REALLY like you.  If you are planning on working in a salon, of course this will never be a problem.
Finally, and maybe most importantly- are you familiar with both State and Local licensing requirements as well as permitting for a new business in the beauty industry? 
This is super important and sometimes overlooked in the excitement of starting something new. Also, if planning on working from home, you will need to explore how to start a business in your state.  Don't panic though, do the research BEFORE you give up!  Usually, there are many resources to help you get any and all of these requirements. A good place to start is your STATE Department of Commerce website.  Do some digging, and make a phone call or two if you are at all confused. It's worth it!  It surprises me that so many think that the Lash Extension Course Certification is sufficient to start making money doing lashes.  You need to be set up legally to do ANY business- Eyelash Extensions are no exception.  But it is generally under $100 to get a business set up if you do it on your state website. Get help if you need it, but I have found that most of the States make it simple. Then look up beauty licenses for your State and see if Eyelash Extension Application requires a specific or general license.
Hopefully this was useful and helpful information as you look to get started in the Eyelash Extension world.  Please feel free to comment below if you have unanswered questions still.  I can update the blog post.  Also, I would love if you liked this post, and follow Lashes Direct on Social Media!  Best of Luck!
Jamie!